McAfee has been delivering incredible antivirus solutions for over three decades, and it is one of the oldest antivirus programs on the market.
The company has pioneered several current practices that the latest antivirus software uses. It offers real-time virus protection from various threats and a broad range of scans. Users of McAfee antivirus can automate their security processes and remain safe.
However, the antivirus software is not without drawbacks that might make you look elsewhere to protect your system. 
McAfee claims to work well with Windows and macOS, along with Android and iOS. If you're using Windows 11 or Windows 10, you already get in-built antivirus protection in the form of Windows Defender.
But, if you want an extra layer of protection, you can install McAfee as it is decent antivirus software. 
If you are a Mac user, you might want to keep looking because McAfee is not considered the best antivirus software for Macs. The Mac-malware protections are untested. If you've already installed it and are wondering how to uninstall McAfee on Mac, you can uninstall it using Terminal. 
Suggested – Best Free Software Uninstallers For Windows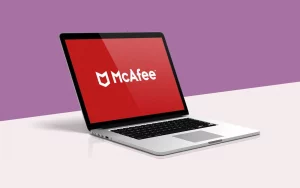 What Are The Features Of McAfee?
McAfee comes with an amazing set of features, but unfortunately, most of them cost extra. For instance, you cannot access VPN services unless you select the auto-renewal process. 
But take a look at the features offered by the antivirus software. 
Full and quick scans, along with personalized scheduled scans 

File shredder, which permanently deletes files you don't want anyone to see

Parental control capabilities 

Password management, which is a browser extension and wows to keep your passwords safe. So, you don't need to make the effort of remembering passwords every time you log into your accounts. 

Real-time threat detection that can protect users from phishing and other fraudulent activities. 

Great customer support that most users think to make up for their lack of performance and features 
Pros of McAfee
Malware detection and cleaning

: McAfee's scanning engine detects and cleans malware and viruses. It helps to protect your files from Trojans, rootkits, viruses, and other cyber threats. The software delivers find-and-fix solutions for all the known and unknown threats. 

Manages your security

: The key to efficient and effective protection is centralized enforcement and management. McAfee antivirus software is integrated deeply into the McAfee system security management platform. Users can enjoy centralized deployment, detailed reporting, and policy configuration. But, if you want to augment your computer's security, you'll have to buy more security products, and that will hike up your expenses. 

Email scanning

: The email scanning capability of McAfee ensures you don't download anything malicious on your system and compromise your system's security. The software scans all the attachments and HTML texts that come to your desktop. 
Cons of McAfee 
System slowdown

: If McAfee scans for viruses in the background, your system will run slower than normal. You might not be able to get your work done. So, you cannot schedule scans when you need to work on your system. You will find other antivirus software that doesn't compromise system performance while scanning. 

Full system scan takes more than an hour to complete

: Along with system slowdowns, the antivirus software takes more than an hour to complete a full system scan. It is much slower than other antivirus programs available on the market. 

Detection limits

: Trojans are known to exploit McAfee's updates, and the program's ability to detect and remove viruses and malware is not top-notch. If there's malware on your system, you may even face problems installing the software. 

Ties up system memory

: One of the biggest limitations of McAfee is taking up a lot of memory and slowing down other processes. 

Updates and uninstallation

: McAfee users have complained in Consumer Affairs and forums regarding updates for the service being locked up or the service itself getting locked up when trying to uninstall its virus protection. 

Costs

: Initially, you can use McAfee for free. After the free trial phase, the program needs a subscription fee. Depending on how many computers you need to cover and the licenses you want, the service may get extremely expensive. Also, users have lodged several complaints that the company is charging accounts even after users have ended their services. So, if you are not willing to spend so much, it'll be wise to look for other alternatives.
Final Words
When selecting antivirus software, ensure you are making the right choice. McAfee might not be the one you're looking for if it is beyond your budget, the scans take forever to complete, and your system becomes slow.
Go through several reviews and forums to select the right antivirus for your Windows or Mac computer.