Tech is dynamic, powerful, and versatile. The industry is constantly growing and so are companies. For this reason, employers regularly update the list of tech skills they look for.
Information technology professionals spend a lot of their time training, learning, and updating their skills. They build themselves up with the latest tech skills companies need to stay in the competition.
But, there are plenty of tech skills that pros can learn. So, how would they exactly know where they should start?
The rise of data science has been shocking this year. Today, every business wants to employ a data scientist, not only because of their skills to analyze data but also because of their capability to promote companies by making smart data-driven strategies.
The rise of machine learning has also been colossal. It is changing life as we know it. From voice assistants to self-driving cars, machine learning is shifting the way we see the world. It is becoming one of the most in-demand skills in the market by making electronic devices better than ever. Staying in the competition can be rough. But, if you don't know where to start here are some fast-growing tech skills that are making strides.
Amazon Web Services (AWS)
Amazon Web Services (AWS) is a broadly adopted cloud platform that offers over 175 features for every type of company, from start-ups to major-league companies. For example, Netflix spends over $19 million per month on AWS for its infrastructure.
Doing so allows Netflix to offer its 100 million users in 190 countries on-demand content for entertainment.
Similarly, Facebook and ESPN use AWS to provide content to users. The utilization of AWS is not exclusive to entertainment. Industry analysts said that Amazon is undoubtedly the largest provider of cloud services and infrastructure to the United States government.
Amazon has been a pioneer in cloud computing but they are not unchallenged. Microsoft is now gaining ground in the field.
According to Glassdoor, AWS engineers make on average $105,628 per year. It is one of the best-paid jobs in the US without a doubt.
For this reason, schools like Coding Dojo offer online coding bootcamps where you can start learning AWS. Their graduates work at several well-known tech companies including Microsoft and Amazon.
The bootcamp is offered online and on-site. The online program is available part-time and has a 16 weeks duration while providing a comprehensive curriculum where students will develop tech projects.
In like manner, Coding Dojo offers real-time support as well as financing options like upfront payments.
Machine Learning
People are likely to confuse the term 'machine learning' with 'artificial intelligence'. They are not the same: AI refers to the ability of a machine to perform tasks without the need for human intervention, while machine learning is an AI subset capable of providing systems the ability to automatically upgrade, which can be done by discovering patterns on existing data.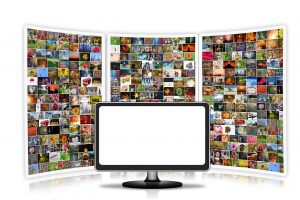 Nowadays, machine learning is in continuous growth, it has touched the grounds of several sectors including robotics, app development, and health care, to name a few.
Companies like Facebook used machine learning to create their famous 'People You May Know' section. Likewise, Amazon uses machine learning to suggest recommendations.
Machine learning is used to process a big amount of user data. For this reason, companies can personalize their products according to customer's likes.
As noted, the use of machine learning has become very popular these days. As a result, it is growing very rapidly. For this reason, academies like Flatiron School offer online courses where you can enroll and learn machine learning and AI. Flatiron School offers immersive on-campus courses as well as online programs.
Their data science immersion program offers a large-scale machine learning project where students will dedicate three weeks towards its completion.
The project allows students to demonstrate their learning accomplishments. In addition to that, students will get a feel for what working on a big-scale data science project is like.
The company not only offers financing options like deferred tuition but also offers loan financing and ISA.
Data Science
Data Science
The rise of data science is not only evident in the realm of software development, but it is also apparent in marketing, manufacturing, and education.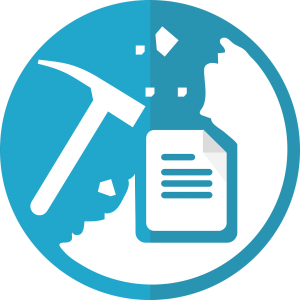 In the beginning, the internet acted as a catalyst for other technologies. Today, it absorbs data like a sponge, collecting large amounts of data every day.
Data interpretation is what has given companies the ability to make smarter decisions. For this reason, the demand for professionals with this ability in their toolbelt is rising quickly.
Also, data science has shown that many real-time problems can be solved with its usage.
Given today's learning systems in schools like General Assembly, traditional education is not always a job requirement. If you want to learn data science you can join the General Assembly's team. The school offers several courses where you can get started.
Their data analysis on-demand course is designed to give students the right tools to make data-driven decisions. Also, students will learn how to enhance their job performance and work effectiveness.
General Assembly has more than 25 campuses around the world. In addition to that, their courses can be taken in-person or online depending on student needs.
Final Words
These tech skills are growing fast along with the industry as a whole. Tech is making the world go round and companies have realized that. As they continue their quest to recruit the best talents in the industry, consider picking one of these tech skills. After all, earning over $100K per year isn't that bad, right?